COATING BASICS: SPECIFYING THE RIGHT COATING FOR YOUR PROJECT
Get to know your generic coating types before you start specifying coating systems. Here's a little help...
There are a lot factors that go into choosing the right coating system for a project: exposure, environment, surface conditions and preparation, etc. But the first step in choosing a coating is knowing the difference between the general coating technologies that exist, and understanding each coating's ability to resist corrosion and other environmental concerns.
Here are a few coating basics that might help specifiers identify the ideal coating – sorted by CSI MasterFormat divisions and coating type – to help you get started on protecting and beautifying your structures for years to come.
NOTE: Performance and life expectation can vary significantly based on topcoat and primer selection. For assistance with your selection, contact a local Tnemec representative.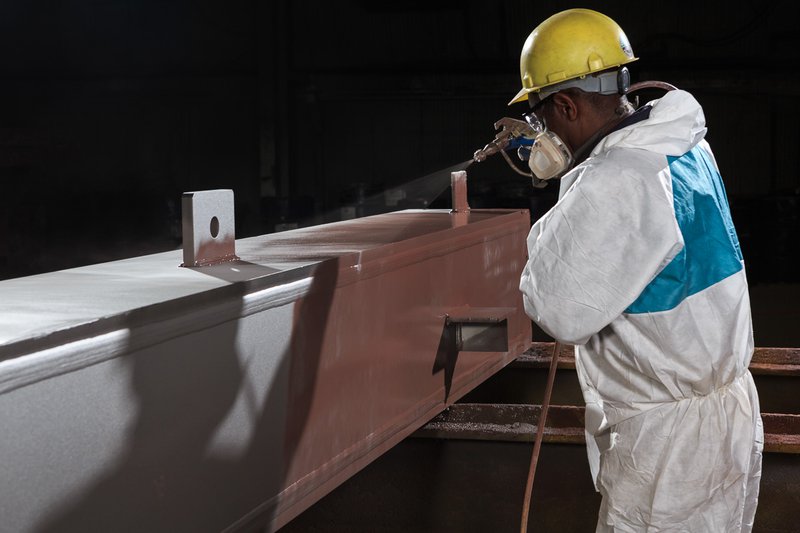 PRIMERS | DIVISION 5 METALS: 05 05 13 SHOP-APPLIED COATINGS
Alkyd & Acrylic Primers
One-component coatings that provide easy application properties. These coatings are designed for shop and field applications and provide basic corrosion protection. Suitable for steel fabricators and OEM's.
Epoxies
A two-component, chemically cross-linked coating that offers barrier protection to the substrate. Provides protection for steel in-field and during erection. Allows for high-performance topcoat application. Epoxies offer chemical resistance and excellent adhesion.
Urethanes
Provide high-performance barrier protection. Typically loaded with specialty pigments such as zinc and/or MIO (micaceous iron oxide). Zinc-rich and/or MIO urethanes offer exceptional corrosion protection. Urethane primers help protect steel in-field during erection and post construction.
Zinc-Rich
Primers are used to provide protection for a substrate and zinc-rich primers offer galvanic protection. The coating will sacrifice itself before allowing the steel to corrode. They are typically used as part of a complete protective coating system; available in various formulations, especially aromatic urethanes.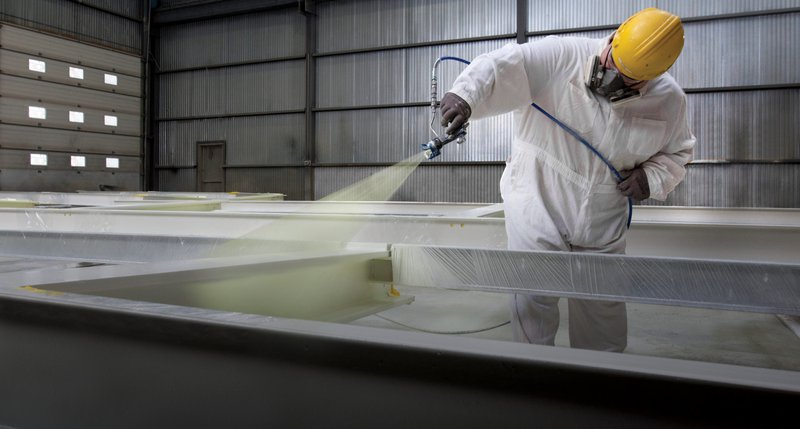 SPECIALTY COATINGS | DIVISION 7 THERMAL & MOISTURE PROTECTION: 07 21 63
Fluid-Applied Insulative Coating
A thermal insulative coating imparts exceptional insulative properties to a variety of substrates. It is usually part of a durable, corrosion-resistant coating system that bonds to the substrate, helping mitigate condensation and thermal bridging. Usually an epoxy or acrylic formulation with insulating additives, such as ceramic beads or more-efficient particles.
INTERMEDIATES / TOPCOATS | DIVISION 9 FINISHES: 09 96 00 HIGH-PERFORMANCE COATINGS
Alkyds
One-component, solvent-based coatings with easy application properties. Provides basic protection against ultra-violet (UV) light, as well as color and gloss retention. When this coating type ages, it requires frequent touch-ups by maintenance personnel.
Acrylics
A one-component coating type with easy application properties. Provides basic protection against ultra-violet (UV) light, as well as color and gloss protection. Often found with "dry-fall" options to limit overspray on nearby buildings, equipment or vehicles and available as water-based, low VOC formulations.
Epoxies
Two-component, chemically cross-linked coatings. Exhibit excellent adhesion to the substrate. Offer chemical and abrasion resistance, and provide barrier protection from corrosion. Epoxies should receive a topcoat when subjected to ultra-violet (UV) exposure.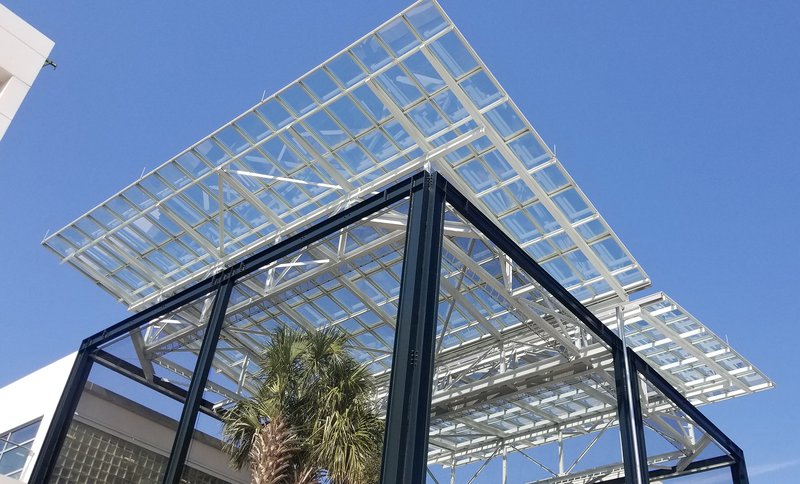 Polyurethanes/Polyurethane Hybrids
Two-component, chemically cross-linked coatings with superior color and gloss retention. Often used as a topcoat over epoxies. Provide excellent abrasion resistance, as well as long-term protection from exterior weathering. Low VOC options are available for a variety of projects.
Fluoropolymers
Provide an ultra-durable finish with user-friendly brush, roll and conventional spray application. This technology is the "gold standard" in providing outstanding color and gloss retention even in the most severe exposures. Under certain conditions, it may be used to restore aged fluoropolymer coil applied coatings or for OEM applications.
Still Need a Little Help?
For more information, or to get a little help with your coating system specifications, contact your local Tnemec representative. Or, to browse our products by generic type, start your search here.
TnemecU
Want to Earn Some CEUs?
Check out all of Tnemec's coating courses, available on demand and in person.
AWWA D102 Explained
We can help determine your lowest life cycle cost.
Tnemec can provide owners and engineers with tangible evidence of coating service life.
Contact Your Rep
Looking for Some Local Coatings Guidance?
Reach out to one of our knowledgable and reliable representatives near you.