Vaughn O'Dea Named Director of Epoxytec
O'Dea to lead team at Tnemec's newest subsidiary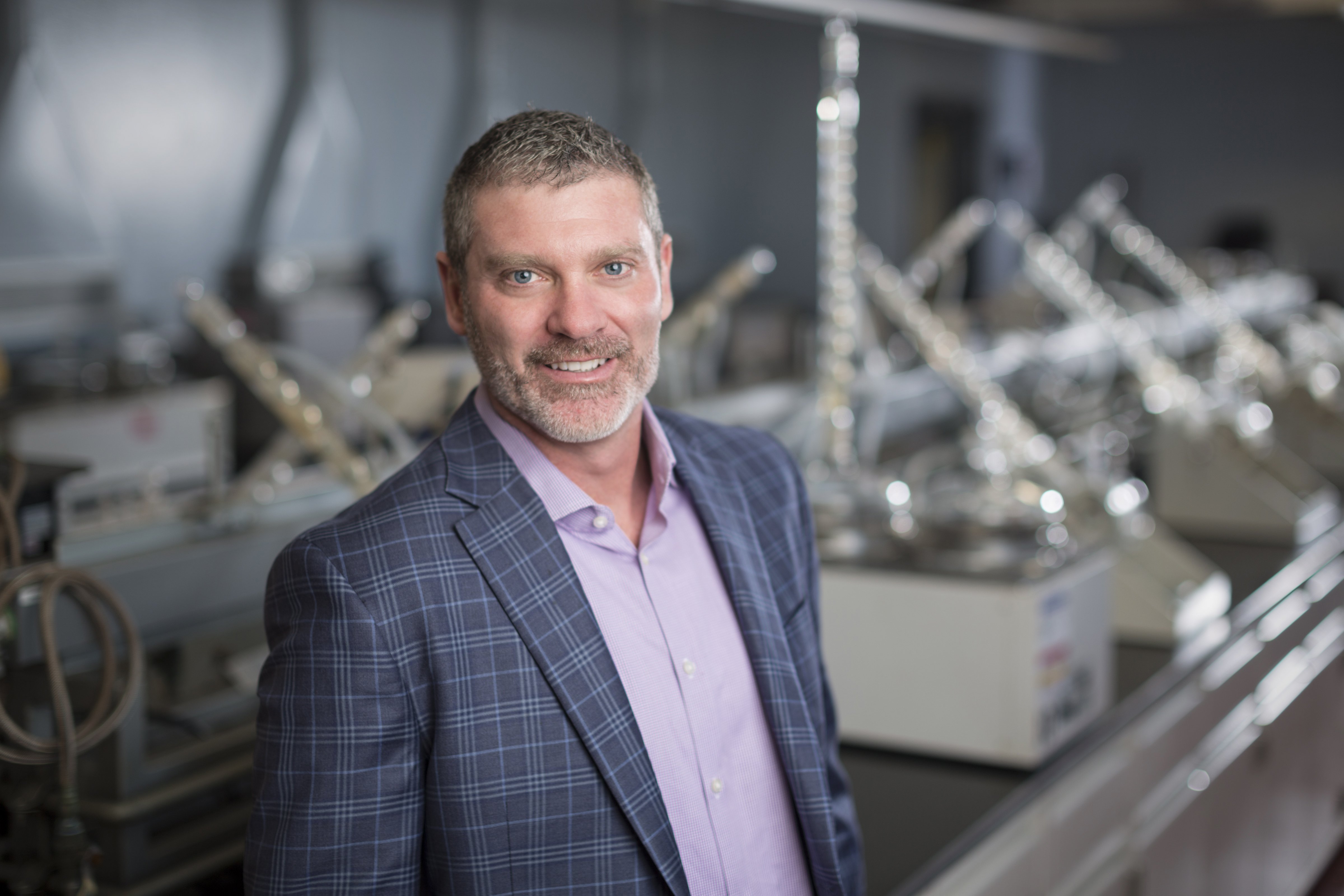 After 20 years with leading coatings manufacturer Tnemec, Vaughn O'Dea has been promoted to Director of Epoxytec, a subsidiary of Tnemec. In his new position, O'Dea will manage all facets of sales, marketing, technical support, and growth of the Epoxytec brand.
O'Dea began his two decades of service at Tnemec as a senior technical service representative, specializing in epoxy technology development, failure analyses, specification review, and internal and external technical development. In his most recent role as sales director for the Water and Wastewater markets, he was a critical part of key developments for the company including the SWAT initiative, the Perma-Shield line of coatings, and many concrete repair and resurfacing practices.
"We couldn't be prouder of all that Vaughn has accomplished throughout his career at Tnemec," said Chase Bean, president and CEO. "Vaughn's past accomplishments pave the way for a very exciting time at Epoxytec."
O'Dea brings an extensive knowledge of corrosion issues facing municipal wastewater engineers and facility owners. His expertise lies in biogenic sulfide corrosion of concrete and the effects of elevated hydrogen sulfide on fluid-applied protective lining systems, as well as concrete surface preparation and restoration.
"O'Dea was the obvious choice for this position given his extensive knowledge of the water and wastewater market and the high-performance coatings technology required to prevent corrosion in these environments," said Mike Caputi, Vice President – Epoxytec LLC. "Epoxytec is the leader in specialty structural coatings and repair compounds for the water and wastewater market. With O'Dea's leadership, Epoxytec will continue to innovate, bringing the best solutions and pushing the industry forward."
In addition to his numerous achievements within Tnemec, O'Dea is recognized as a Society for Protective Coatings (SSPC) Protective Coatings Specialist, a NACE Certified Coatings Inspector, and a NACE Certified Corrosion Technician. He has authored numerous technical reports and articles as well as presented on a variety of topics at key industry events. He also has received industry awards including the Journal of Protective Coatings and Linings Editors' Award in 2009, 2011, and 2012, the Top Thinkers Award in 2012, and more.
To learn more about Epoxytec, its history and its superior coatings and linings, visit www.epoxytec.com.
ABOUT TNEMEC (pronounced/tuh-knee-mick)
Established in 1921, Tnemec Company, Inc., manufactures more than 120 architectural and industrial coating products at facilities in Kansas City, Baltimore, Dallas, and Shanghai, China. Headquartered in North Kansas City, Mo., Tnemec also operates distribution facilities in Atlanta, Dallas, Indianapolis, New Orleans, Seattle and Compton, Calif. In addition to the company's American network of technical representatives, Tnemec has technical representatives in Canada, the Dominican Republic, Puerto Rico, Trinidad and China. For more information about Tnemec, or any of its products, call +1-816-483-3400; write to 123 West 23rd Avenue, North Kansas City, Mo., 64116; or visit www.tnemec.com.
ABOUT EPOXYTEC
Established in 1990, Epoxytec manufactures specialty structural coatings and repair compounds with a specific focus on providing interior lining solutions for water and wastewater environments. Headquartered in Hollywood, Florida, Epoxytec collaborates with asset owners, engineers, and certified contractors to provide rehabilitative lining solutions worldwide. In 2021, Epoxytec joined the Tnemec family of coatings, and continues to evolve and supply the coating industry with quality products offering unique advantages for challenging wastewater conditions.
AWWA D102 Explained
We can help determine your lowest life cycle cost.
Tnemec can provide owners and engineers with tangible evidence of coating service life.
Contact Your Rep
Looking for Some Local Coatings Guidance?
Reach out to one of our knowledgable and reliable representatives near you.
The Remedy Blog
Have questions about your coatings project?
We have just the remedy. Check out our blog for updated coatings articles, videos and podcasts.