Nominations Now Being Accepted for Tnemec's 2020 Tank of the Year Contest
Submit your water tank for Tnemec's annual competition.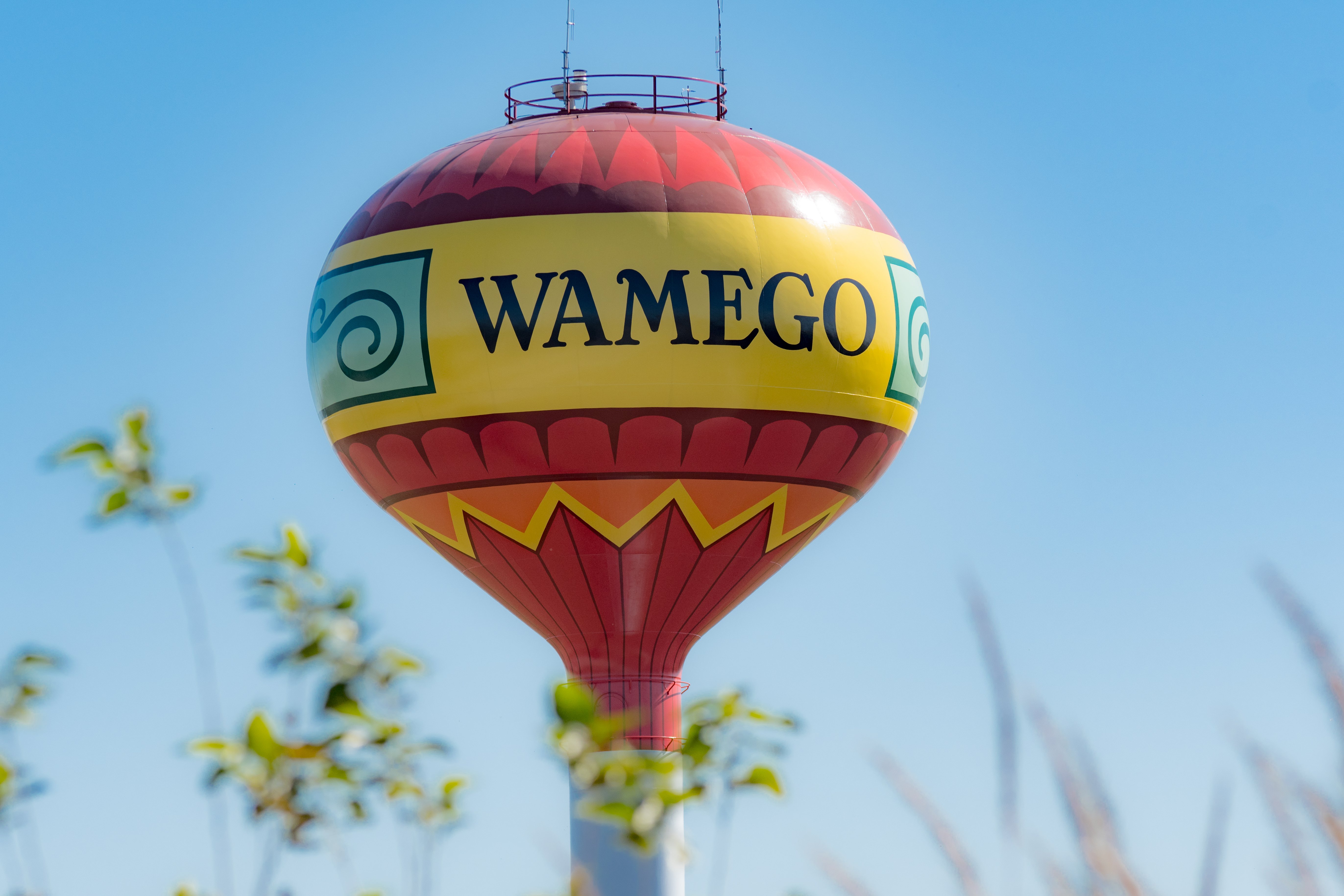 (KANSAS CITY, Mo., July 28, 2020) – Entries are now being accepted for Tnemec's 2020 Tank of the Year competition, announced Scott Keilbey, Sales Director – Water Tank Market. All tank styles are eligible and the deadline for nominating projects is Wednesday, September 30.
"We look forward to another great year of recognizing the creative uses of Tnemec coatings on water storage tanks," explained Keilbey. "It's amazing how the contest has grown during the past decade; it has become a great way to showcase what's going on in the water tank industry."
Nominations can be submitted electronically by visiting tnemec.com/tankoftheyear. Once the deadline has passed, photographs of all nominated water tanks will be posted on the contest website, available Oct. 5-16, where the general public can vote for the People's Choice.
The People's Choice will automatically be considered among 11 other committee-determined runners-up for the official Tank of the Year crown. A committee of water tank enthusiasts will judge these finalists based on artistic value, significance of the tank to the surrounding community and challenges encountered during the project. The overall winner of the Tank of the Year contest will be announced Friday, Oct. 23.
Last year's winning tank is located in Wamego, Kansas. This Wizard-of-Oz-themed elevated tank resembles a hot air balloon, with all its bright colors – brick-road yellows, ruby reds and Emerald City greens – coming together in a design vivid enough to help the town and its other Oz-themed attractions stand out to locals and passersby alike.
"To help keep this tank colorful for years to come, an advanced fluoropolymer coating system, featuring Series 700 HydroFlon, was selected to provide the exterior design with unprecedented color and gloss retention," Keilbey observed. "HydroFlon limits maintenance and extends the service life of water storage tanks, providing one of the most sustainable coating options with the lowest life-cycle cost."
During the 2019 competition, more than 300 tanks were officially nominated for the contest. The public cast a total of approximately 20,000 online votes.
"The Tank of the Year competition has gained popularity in the industry since its inception in 2006," Keilbey added. "We look forward to seeing what this year's competition looks like, and hope that it continues to be an exciting contest for every engineer, applicator and municipality involved."
Below are important calendar dates for the 2020 Tank of the Year contest:
Sept. 30: Tank Nominations Close
Oct. 5: Voting Opens at 9:00 AM CST
Oct. 16: Voting Closes at 5:00 PM CST
Oct. 19: People's Choice & Finalists Announced
Oct. 23: Tank of the Year Announced
ABOUT TNEMEC (pronounced/tuh-knee-mick)
Established in 1921, Tnemec Company, Inc., manufactures more than 120 architectural and industrial coating products at facilities in Kansas City, Baltimore, Dallas, and Shanghai, China. Headquartered in Kansas City, Mo., Tnemec also operates distribution facilities in Atlanta, Dallas, Indianapolis, New Orleans, Seattle and Compton, Calif. In addition to the company's American network of technical representatives, Tnemec has technical representatives in Canada, the Dominican Republic, Puerto Rico, Trinidad and China. For more information about Tnemec, or any of its products, call +1-816-483-3400; write to 6800 Corporate Drive, Kansas City, Mo., 64120-1372; or visit www.tnemec.com.


Tank of the Year Noms
Nominate Your Water Tank
Nominate your local pride and joy for the Tank of the Year contest. All entries are due by Sept. 30.
E-News
Coating News Direct to Your Inbox
Stay informed about industry news and innovative coating products via email.
Contact Your Rep
Looking for Some Local Coatings Guidance?
Reach out to one of our knowledgable and reliable representatives near you.