A Single Coating Source for Food and Beverage Facilities
Food and beverage facilities need to stay online and remain hygienic to supply customers with quality products. From poultry to wine, dairy products to potatoes, Tnemec coatings have been applied in these processing facilities for decades, helping the dedicated staff focus on crafting the tasty, one-of-a-kind goods that their many customers have come to expect. 
From the resilient coatings in the MicroClean system to Ultra-Tread flooring solutions, our chemical-resistant polymer concretes in the LavaCrete line to our ProPolymer FDA-compliant vessel linings, our products can solve issues all around your plant. Our food and beverage coating systems provide protection against abrasion and corrosion while remaining easy-to-clean and reliable.
To contact us for a free evaluation of your facility's coating needs, please fill out the form. We look forward to helping you keep your facility on-line and protected with Tnemec.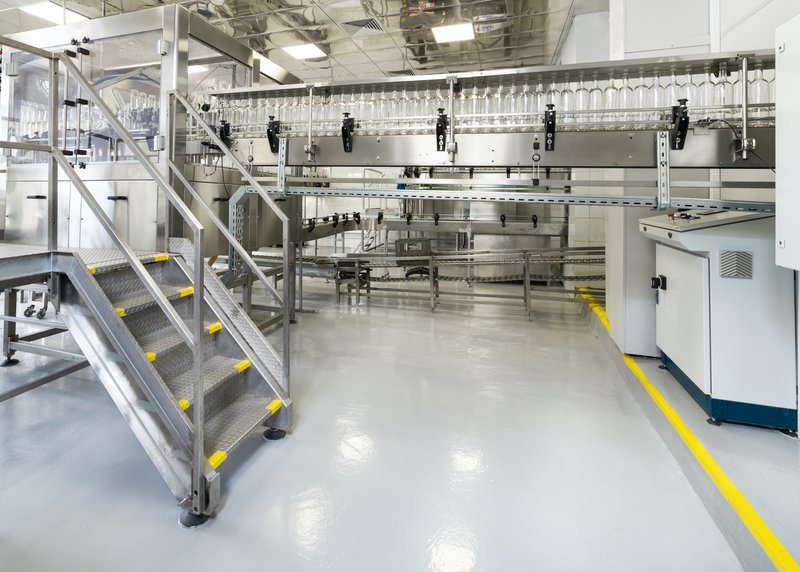 Tnemec Coatings + Antimicrobial
Tnemec offers the enhancement of an antimicrobial additive, Series 44-790, to many of the product options in our coating systems. This factory-added antimicrobial agent inhibits microorganisms from degrading the coating film and guards against the growth of bacteria and their subsequent odors. Assist your HACCP/Pathogen Reduction by specifying the addition of Series 44-790 in your Tnemec coating systems.

Get a free evaluation of your food & beverage facility:
How to Purchase
Ready to Order Tnemec?
We're ready to help. Click below to learn more about our purchasing process.
Reach Out to Tnemec
Get the Information You Need
Contact us now and request the exact information you're looking for. We look forward to getting you an answer ASAP.
Contact Your Rep
Looking for Some Local Coatings Guidance?
Reach out to one of our knowledgable and reliable representatives near you.