Pot Life vs Spray Life: What's the Difference?
Your product data sheet lists a "Pot Life" and a "Spray Life." Are they the same thing? And which one is more important?
The first thing you should do before applying a coating – yes, any coating – is read over its product data sheet (PDS). This sheet will give you everything you need to know about the product and its application characteristics. The most up-to-date PDSs should be received directly from the manufacturer or downloaded from the manufacturer's website.
Certain sections of the data sheet may seem redundant or confusing. When looking at a PDS for information on how long a two-component (or three-component, etc.) product will remain workable after mixing, you will sometimes see two different terminologies; several PDSs have a stated "Pot Life" as well as a stated "Spray Life."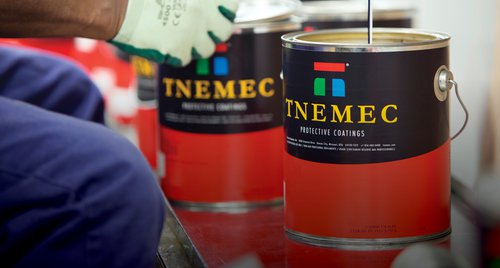 Pot Life
"Pot Life" can be defined as the length of time it takes for the viscosity of the mixed material to increase to the point that it can no longer be applied by any of the recommended application methods.
There is a test method that our Product Support team uses for determining a product's "Pot Life," which involves measuring the increase in a product's viscosity over time using laboratory equipment.
Spray Life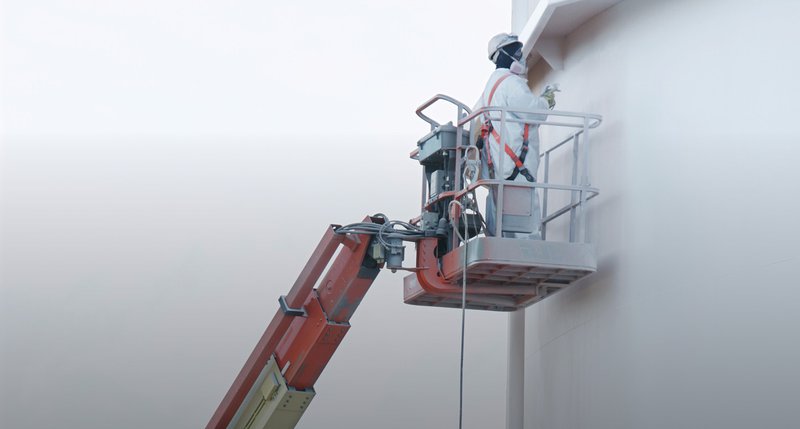 "Spray Life" refers to the time it takes for a two-component product to reach a stage in its chemical cross linking process where it can no longer be properly atomized at the stated pressure range listed on its PDS. 
Though we must recognize both times as equally important, the "Spray Life" will be the more critical time for an applicator, especially during spray application. Some coatings set quickly, and due to exponential exothermic reactions, could become too viscous to purge from equipment shortly after the stated "Spray Life."  It is in these instances that Tnemec has decided to list both times on specific product data sheets.
Still Need Clarification?
For more information about spray life and pot life, or for any other questions about Tnemec products you're working with, reach out to your local Tnemec representative or Tnemec's Technical Services department.
To find your data sheet or get more info about specific Tnemec coating and lining products, click here.
E-News
Coating News Direct to Your Inbox
Stay informed about industry news and innovative coating products via email.
Reach Out to Tnemec
Get the Information You Need
Contact us now and request the exact information you're looking for. We look forward to getting you an answer ASAP.
Contact Your Rep
Looking for Some Local Coatings Guidance?
Reach out to one of our knowledgable and reliable representatives near you.