Tnemec Company, Inc. Names Brian Cheshire Director of Sales – Water & Waste Market
Brian Cheshire joins Tnemec following promotion of former director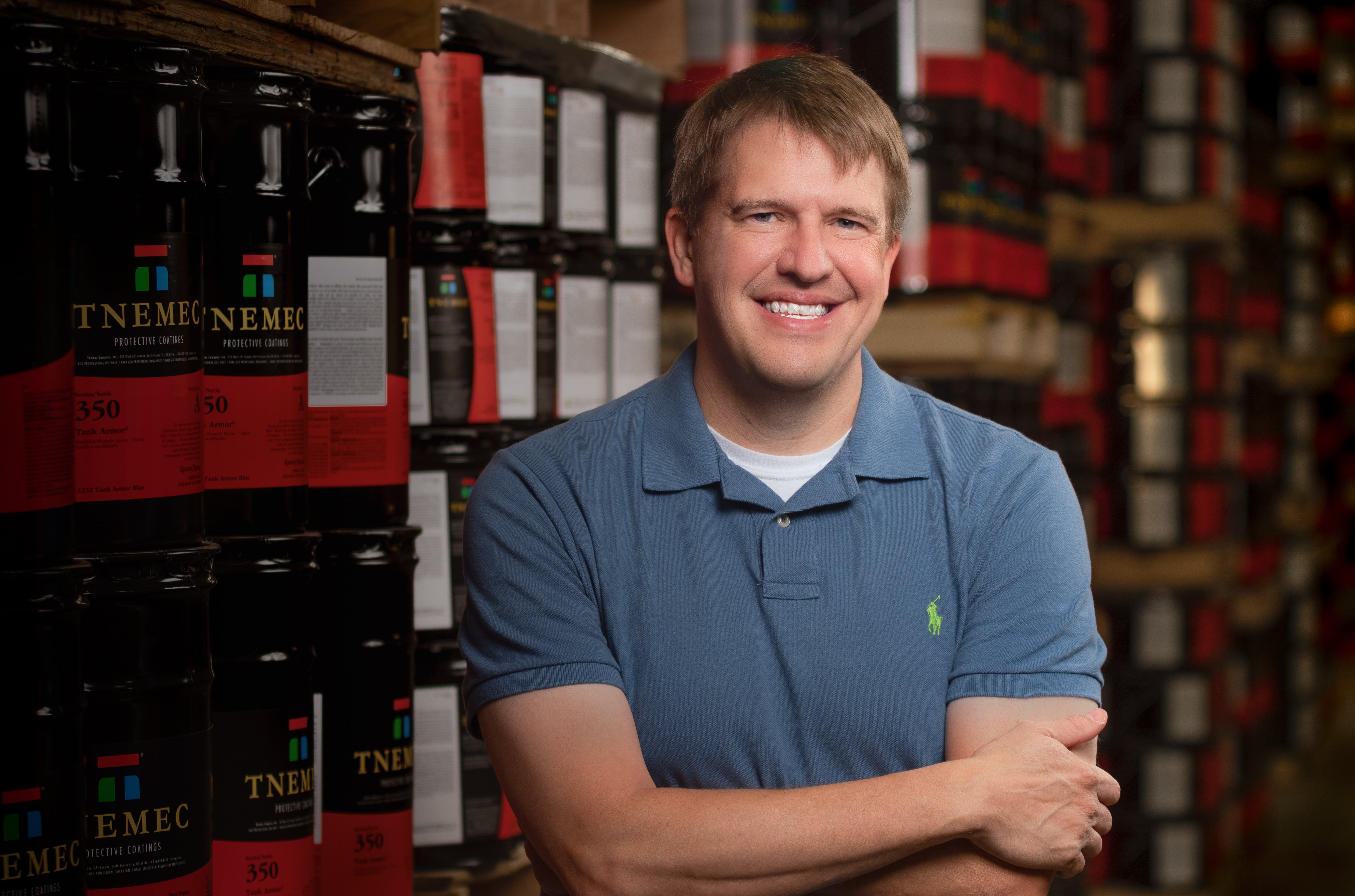 Leading coatings manufacturer, Tnemec, welcomes Brian Cheshire as the new Sales Director of Water & Wastewater. Cheshire, a 20-year veteran in the coatings industry, will bring a fresh perspective to the Tnemec team as he focuses on the overall market strategy and sales activity for this key market. Cheshire's hire comes after the former sales director, Vaughn O'Dea, was promoted to Director of Epoxytec, a subsidiary of Tnemec.
"Cheshire brings years of coatings experience in a broad spectrum of industrial and commercial markets," said John C. Miller, vice president of sales & business development. "We know he will be a great fit at Tnemec, where his expertise will play a key role in the growth of the water & wastewater business."
Prior to joining Tnemec, Cheshire served as Carboline's market manager for water & wastewater for two years after spending a year working for SteelCon Coatings Systems, a Tnemec Company sales agency. Prior to those positions, he spent many years of his career with Sherwin Williams in a variety of roles.
"The water & wastewater treatment markets are important legacies of Tnemec Company's business, and we are thrilled to have Cheshire leading the charge to promote sales and growth," said Chase Bean, president and CEO of Tnemec. "I worked with Brian when he was a salesperson for Tnemec Company in Alabama. Brian's work ethic and customer-focused approach are without question, which promise great things to come with his new position."
In addition to his years of industry experience, Cheshire is an Association for Materials Protection and Performance (AMPP) Senior Certified Coatings Inspector and is heavily involved in AMPP committees on both the national and regional level. He is also involved with the American Water Works Association (AWWA), the Water Environment Federation (WEF), American Society for Testing and Materials (ASTM) International, the International Concrete Repair Institute (ICRI), and the American Concrete Institute (ACI). Brian holds a Bachelor of Science in marketing from the University of Alabama as well as a Master of Business Administration from Auburn University.
ABOUT TNEMEC (pronounced/tuh-knee-mick)
Established in 1921, Tnemec Company, Inc., manufactures more than 120 architectural and industrial coating products at facilities in Kansas City, Baltimore, Dallas, and Shanghai, China. Headquartered in North Kansas City, Mo., Tnemec also operates distribution facilities in Atlanta, Dallas, Indianapolis, New Orleans, Seattle and Compton, Calif. In addition to the company's American network of technical representatives, Tnemec has technical representatives in Canada, the Dominican Republic, Puerto Rico, Trinidad and China. For more information about Tnemec, or any of its products, call +1-816-483-3400; write to 123 West 23rd Avenue, North Kansas City, Mo., 64116; or visit www.tnemec.com.


E-News
Coating News Direct to Your Inbox
Stay informed about industry news and innovative coating products via email.
Contact Your Rep
Looking for Some Local Coatings Guidance?
Reach out to one of our knowledgable and reliable representatives near you.
Industries
Coatings for Your Industry
Tnemec provides protective coatings in various industries around the world, from wastewater to architecture.